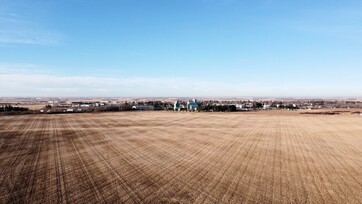 Invest in Forestburg
Click the link below to view investment advantages in Forestburg, AB
---
Battle River Alliance for Economic Development - WEBSITE
Forestburg is located in the Battle River Alliance for Economic Development (BRAED) region. BRAED is a partnership of communities in East Central Alberta whose purpose is to address community economic development issues from a regional perspective. Forestburg is a vibrant, friendly community that offers an exciting blend of recreational and cultural opportunities and business services. We are proud of our quality of life and the recreational and cultural facilities we have to offer. Forestburg has the perfect balance of educational opportunities, seniors' facilities, recreational facilities, cultural amenities and a vibrant business community.
---
Battle River Innovation Centre - Website
The Battle River Innovation Centre is the region's go-to centre for business and employment services that are readily available and accessible to all within the region.  The centres serve as an outreach and an access point to expertise in a concentrated effort; therefore, promoting employment and business opportunities. 
If you're looking for readily available resources and assistance for business and employment supports, or just looking for co-working space, the Battle River Innovation Centre is your local conduit. The trained staff can assist with identifying and providing access to existing local, provincial, and federal resources to assist you with all your business and employment needs.
The Battle River Innovation Centres work within an informal network of supportive organizations that are able to assist client groups with research, business planning, training, coaching,and the specialized skills required for those seeking business and employment supports. The centres' focus is always on ensuring that clients' needs are directly supported in the region.
Battle River Innovation Centre – Forestburg, Alberta
5004 – 49th Avenue
Forestburg, AB, T0B 1N0
Telephone: 587-844-2111 or 587-844-2112 (Direct Local Toll-Free)
---
Are you Starting or expanding a business?
The simplest way to learn what your business needs to operate in Forestburg is to use the 
BizPaL Business Permits and Licences service.
BizPaL is an innovative free online service that provides you with simplified access to information about business permits, licences and other requirements needed to establish, operate and grow your business.
BizPaL is easy to use. Based on some generic information that you provide about your business, BizPaL will provide you with a list of the federal, provincial and municipal permits and licences your business needs.
---
 Financing
ATB Financial has a branch, which is located in the heart of downtown Forestburg.
Local presence. Global reach. Deep expertise. Click HERE for more information
Business Tools & Resources:  https://get.atb.com/business
Address
 4901 - 50 Street
Forestburg AB T0B 1N0
Phone (780) 582-3745
Fax (780) 582-3947
Branch Hours
Mon-Fri 9:30 am-5:00 pm
BMO has a branch, which is located in the heart of downtown Forestburg
Address
4816 50th st
Forestburg, AB T0B1N0
Call 780-582-3558
---
Click the link below to go to the Flagstaff Economic Development site.