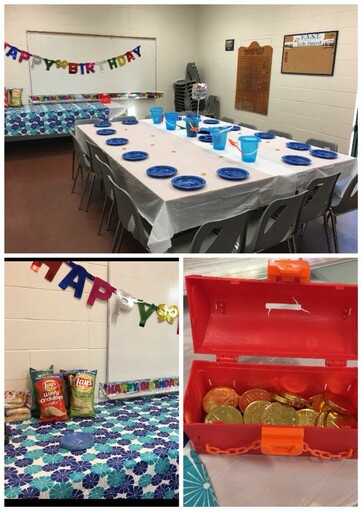 FORESTBURG MILLENIUM SWIMMING POOL
4905 – 46 Avenue       780-582-3866
The Forestburg Millenium Swimming Pool is an outdoor pool that is open from May through to September.  The swimming pool is operated by the Forestburg Swimming Pool Association.
Our pool offers public swimming, family swim, swimming lessons, private parties, birthday parties, and aquafit sessions, as well as being the home of the Forestburg Aquanauts Swim Team.
Public Swim: Everyone welcome, diving board, rope swing, pool toys are all available.
Lane Swim: Leisure pool and hot tub are all open.
Please Note:
➢ Children 7 years and under must be accompanied by an adult or someone over the age of 14 and must be within arms reach at all times.
➢ Maximum of 3 children per adult 
What's better then a birthday party at an outdoor pool? Let us take care of everything! We do all the set up, decorating, provide food and we do all the clean up. 
Custom packages available!
The Forestburg Aquanauts Swim Team (FAST)
Training time is 5:00 – 6:00 pm for 12 years and under, 6:00 – 7:00 pm for 13 years and over.  The only requirement for swimmers wishing to join the Aquanauts 6 and under program is that they are comfortable in deep water.  Stroke skills will be taught.  If you are interested in joining the Forestburg Aquanauts Swim Team please contact Robin Hillman at 780-582-2207.
Forestburg Swimming Pool Association
The Swimming Pool Association is looking for new members and/or volunteers.  If you are interested in working with this group please call 780-582-3668 for more information.To book swimming lessons or private parties please contact the pool manager