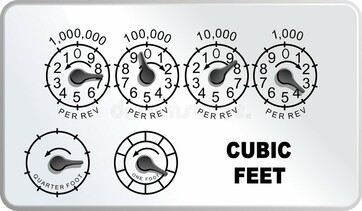 Forestburg Utilities
Utilities
Water, sewer, and gas services are provided by the Village of Forestburg.
Forestburg offers a pre-authorized payment plan. 
Call the Village office at 780-582-3668 for more information.
Utility Request Change Form
Pre-Authorized Form

Go paperless and receive your invoice directly via email. If you would like to start receiving your monthly utility bill via email,
please click here and fill out the form.
You may deliver this form by dropping it off in person at the Village Office, mailing it to our office or scanning it and emailing. 
Gas Utility Rates and Operations Bylaw

Emergencies
After hours emergency for water or sewer please call 780-582-4195.
Natural Gas Emergencies please call ATCO Gas Ltd. at 1-800-511-3447
Superior Safety Codes Inc. Permitting Services 888-358-5545. 866-358-5085 (Fax)
What to do in case of a Natural Gas Emergency:
Smell Natural Gas? A Pungent, rotten egg odour is added to natural gas so it is detected for safety reasons.                      
If you smell gas inside a building:
LEAVE IMMEDIATELY
LEAVE LIGHTS AND APPLIANCES ALONE
CALL ATCO OR 911 ONCE YOU ARE OUTSIDE
If you smell gas outside a building:
CALL ATCO OR 911 IMMEDIATELY
KEEP PEOPLE AWAY FROM THE AREA
DO NOT SMOKE OR LIGHT ANY FLAMES
No Heat:
Call ATCO's emergency line but in the meantime, take care using other heat sources.
Indoor electric heaters are safe.
Avoid wood fireplaces (you need to open a nearby window)
Never use outdoor barbeques, kerosene heaters or camping heaters indoors (they emit carbon monoxide)
Payment Options
Forestburg allows various payment options for paying your Utilities or Property Taxes. Payments can be made via:
In Office:
4902 50th Street, Forestburg AB T0B 1N0 (Cash, Cheque, or Debit)
Mail:
P.O. Box 210 Forestburg AB T0B 1N0
Online Banking:
Forestburg accepts online banking payments:
Search for Village of Forestburg as your Payee
Your account number can be found on your Utility or Tax Invoice.
Utility Account: The utility account number specified in your bill.
Tax Roll: your tax roll number is your account number.


E-Transfer:
E-Transfer to: reception@forestburg.ca
Please indicate your account number. 
Pre-Authorized Payment Plan:
Preauthorized FormPre-Authorized Form
Visit the Utilities Consumer Advocate website to compare electricity and gas prices in your area, view historical rates, or get help resolving water and energy utility related issues.
URL links used in the description:
http://ucahelp4s.alberta.ca (Utilities Consumer Advocate website)
http://ucahelps.alberta.ca/cost-comparison-tool.aspx (prices)
http://ucahelps.alberta.ca/historic-rates.aspx (rates)
http://ucahelps.alberta.ca/contact-a-mediation-officer.aspx (issues)
Compare energy rates at: www.energyrates.ca
Alberta-based and Canada's largest unbiased energy review website and list all retailer electricity and natural gas options for each deregulated Canadian market