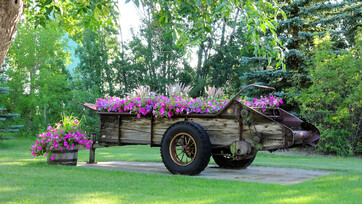 Forestburg Communities in Bloom Celebrates 25 Years in 2023
Forestburg has been involved with Communities in Bloom since 1998. It is a municipal program that runs across Canada and in many other countries around the world. It fosters community pride by encouraging participation in improvement of green spaces, heritage conservation and environmental sustainability. In Forestburg, the local committee, the municipality, the Agricultural Society, and the community at large, have been working together in this endeavour for twenty-five years.
Please click HERE to read the entire article.